Base Price and Features
The base price per shirt includes:
- free choice of colour and design


- inscriptions (player number, team name, player name, etc.)


- multicoloured logos; team, sponsors, corporations


- game quality (ultra.dry Technology, shortsleeve, v-neck)
Additional features are also available. Please see our price list for details.
Items sold by owayo, Inc. and shipped to destinations in the State of Illinois are subject to 9.25% sales tax.
Base Price F5 Pro Jerseys
unit price for 1 piece
$142.00
unit price for 2 pieces
$99.00
unit price for 3 pieces
$80.00
unit price for 5 pieces
$69.00
unit price for 10 pieces
$57.00
unit price for 20 pieces
$54.00
unit price for 50 pieces
$50.00
unit price for 100 pieces
$45.00




Collars
V-neck
$0.00
C-neck
$0.00
Polo-collar
$3.00




Sleeves
Shortsleeve
$0.00
Longsleeve
$4.50





Base prices for reorders
unit price for 1 piece
$93.00
unit price for 2 pieces
$75.00
unit price for 3 pieces
$69.00
unit price for 5 pieces
$64.20
unit price for 10 pieces
$57.00
unit price for 20 pieces
$54.00
unit price for 50 pieces
$50.00
unit price for 100 pieces
$45.00




Flat Rates
priority shipping (1-2 days) - per parcel
$20.00
economy shipping (3-4 days) - per parcel
$10.00
special design fee*
$180.00
logo reproduction fee (our graphic artist to digitally remake a logo)**
$50.00




Discounts and Express Options
owayo chest sponsoring (10'')
up to -10 %
express production upon available capacity
at least 15 %



* The custom design fee does not apply to the standard layouts in our kit desinger. Learn more about
custom layouts
.
**The fee for logo reproduction applies only when logos of insufficient printing quality must be redrawn. This service is seldom necessary, however is available upon request.
Download Price List
Here you can download our complete price list in pdf-format.
Simply click on your respective location:
Accepted payment methods
You can finish up the ordering process by making your payment with a credit card, using the payment link we will provide you with. You can additionally make payments(up to $2,000) using PayPal.
Accepted Payment services: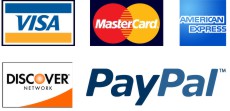 All texts and logos are included in base price
Our base price includes free choice of design, colors, texts and logos. This enables a more transparent overview of what your order will cost despite having multiple inscriptions.
Production for Small Orders, Even (1) One-off

owayo can also manufacture small orders, complete with your logos, designs and colors. Small orders do have high fixed costs, yet are still possible even for just (1) one item.
No minimum for each size
You may mix different sizes within an order as needed. Even order a quantity of one (1) for a particular size carriers no extra costs. For example you may order 8 jerseys with the size L, 1 XL, and 1 M.
Express Production
Standard production is approximately 7,5 weeks. A faster turnaround may also be available for additional surcharges. Please ask for our current express production capacities.
owayo Sponsoring
Working with a tight budget? We can offer your team a sponsorship for putting our logo on your apparel. The sponsorship will be reflective of the size and location of our logo on your kit. We do reserve the right to choose who and where we make our sponsorships. Combining our sponsorship discounts is not possible. Only one per product type is allowed.
Please note that all of our products have owayo manufacturing logos on them. These manufacturing logos are fixed components of the products and we do not extend any discount for their presence.
These differ from the owayo sponsoring logos.