05/30/2023
I can speak for the team to say that we are very satisfied with the quality of the product. Delivery was even earlier than expected and the bottle were a great surprise. I will recommend to teams.
04/26/2023
We made an order from Australia and needed it by a set date, it arrived early and exactly how we had designed it using their design system. So easy to use and all communication was quick and helpful.
03/27/2023
The ONLINE 3D design software is so incredibly easy to use. It makes the product you offer so much more accessible which made the task of getting custom jersey's much easier. The sizing is a lil big
02/11/2023
Great service. Everything I had hoped for and more! Will definitely be ordering from here again.
02/27/2023
I can't give any better rating yet because My package is over 2 weeks late now. FedEx isn't delivering it to me.
owayo response:
Dear customer, thanks for the feedback. The package was passed on to our courier service, appears to be stuck in transit however. We have initiated an investigation and are looking for opportunities for quick resolution of the delay. Kind regards from your owayo service team
02/02/2023
Excellent customer service, great product. We purchased the basketball jerseys and they are well made, comfy and so light on the skin! We love it!
01/02/2023
Quality is amazing, fits well, service and care was excellent. Would highly recommend
12/12/2022
I will say none. Costumers service is really helpful and I haven't have any issues at all especially making my jersey and It came to my house just right
12/02/2022
Again, I was very satisfied with the ordering process and the way in which owayo supported us in creating the desired kits for our school team. I have already recommended them to other schools!
Interested in more feedback and evaluations?!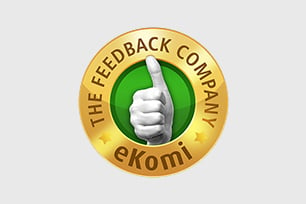 About eKomi
eKomi's goal is to track authentic customer reviews of various products. They offer a unique platform where consumers speak to one another based on personal experiences, and thus helping consumers identify reputable online businesses. We have been reviewed by eKomi since 2011 and have no influence on the ratings and feedback provided by our customers. Our customer feedback speaks for itself.