09/09/2022
Great communication, products arrived in the stated timeframe and are of high quality and match the custom design.
09/01/2022
Great jersey, perfect delivery time. Only suggestion is maybe a photo of the jerseys before they ship, other than that great service.
08/26/2022
Amazing customer service, *** was very caring and supportive in providing feedback for the pieces and answering any questions I had. Quality of the jersey's is fantastic and they came out perfect :)
06/27/2022
Top quality print and fabric, stitching seems strong and like it will Last a long time. Very satisfied, thanks Owayo!
06/24/2022
Designs are 100% accurate. Very good service and communication. Delivered on time.
06/20/2022
I am not a design expert - but I sent Owayo my rough idea, and they were able to correct it. Great job, and very transparent in their dealings with me
06/20/2022
very friendly customer service
05/02/2022
I think Owayo, need to ofecer more model or design, about uniforme, or give oportunity to customer make your design in other plataform, after that, send to you to start produce
04/08/2022
Very fast response and on time shipping, if only FedEx could look up to you :)
Interested in more feedback and evaluations?!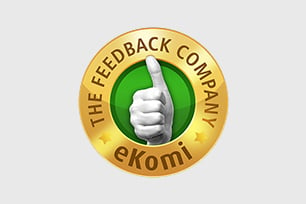 About eKomi
eKomi's goal is to track authentic customer reviews of various products. They offer a unique platform where consumers speak to one another based on personal experiences, and thus helping consumers identify reputable online businesses. We have been reviewed by eKomi since 2011 and have no influence on the ratings and feedback provided by our customers. Our customer feedback speaks for itself.