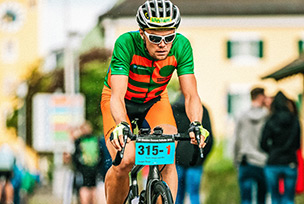 September 2019
OWAYO AMBASSADORS
TWO OWAYO TEAMS AT THE 24-HOUR RACE IN KELHEIM
On the 13th of June at 2 pm, the starting signal was given for the 24-hour bike race in Kelheim, Germany. Two Ambassador teams competed for owayo over the 16 km lap. The 6-time Race Across America winner Christoph Strasser also raced in an owayo jersey! Our ambassadors came to win and the owayo jerseys did their job!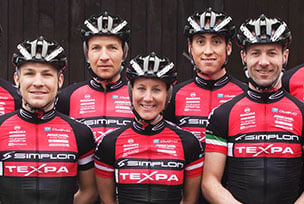 April 2019
MTB team TEXPA-SIMPLON
owayo is teaming up with professional MTB team TEXPA-SIMPLON
Good news! We are now partners with the top-class and internationally successful MTB team, TEXPA-SIMPLON! The bikers are from Austria, Italy, Switzerland and Germany. Ever since 2017 they showed through Christina Kollmann's European Championship title that they can compete with top bikers internationally. In addition to national championship titles, the team has earned wins and podium finishes in international UCI stage races in 2018, and most recently Christina finished second at the Marathon World Championship in September. At the start of November, Texpa-Simplon has gained a promising addition: Markus Kaufmann! He is a top mountain biker nationally and internationally, 2-time German Champion, 4-time Transalp winner, and many more successes. He is the 11th biker in the team!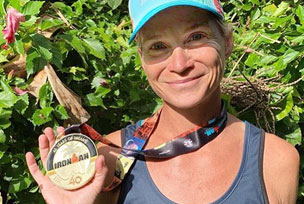 December 2018
IRONMAN World Championship
My Path to Hawaii
It was an exciting year for the owayo athlete Anja Leuendorff. A successful triathlon season with the World Championship as its grand finale. An "Emotional rollercoaster," as she says. Behind the scenes of her success is the time, money and nerves she's invested.
Since 2014, the Berliner has fallen for the sport of triathlon and has become an ambitious athlete in the triathaolon scene. After the birth of her second child, she wanted another taste of glory and qualified for Hawaii for a third time.
Here's Anja on her success: "I think my success has to do with focused training, not just racking up miles for kilometer's sake. Do what you can and make the most of it. But don't overdo it and injure yourself. Ain't nobody got time for that." In addition to work and motherhood, preparing for the ironman was a real challenge that wouldn't have been possible without the support of her husband.
The race on the big island is the mother of long distances: a 3.8 km swim in rough seas, 180 km bike ride through the desert and a marathon in 100+ degrees - back to back to back. Even for an experienced athlete a huge challenge. After a back-breaking race, Anja will have finished her 14th long distance and her 3rd Ironman Hawaii on Ali'i Drive with pride and satisfaction: "A unique experience that I will never forget."