Based in Germany
owayo produces custom "Made in Germany" sportswear. owayo product service articles are sourced worldwide and customized in Germany. ... continue to Based in Germany
Our partners in professional sports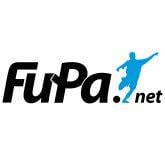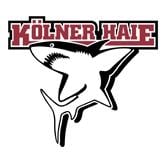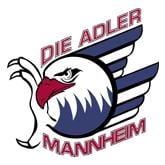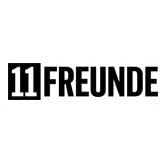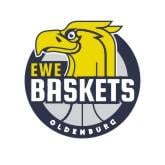 We've worked with










... and over 25,000 other businesses
Feedback on printed T-shirts
09/16/2022
The cycle top is excellent, good quality and the images I requested have come back sharp. Tshirt quality of fabric is good but the sharpness of my logo was disappointing.

4 / 5
09/06/2022
Simple to use website to order, excellent quality sportswear and would definitely recommend to others.

5 / 5
09/01/2022
Great jersey, perfect delivery time. Only suggestion is maybe a photo of the jerseys before they ship, other than that great service.

5 / 5
08/04/2022
The shirts were perfect. Exactly what I wanted. Customer service was excellent, could not have asked for better. Delivery by Fedex was terrible.

5 / 5
Here's how to get custom products
Here's how to design your own T-shirts
Design your own T-shirts in just four steps

Simply click on the desired product to open it in our 3D Designer
Pick one of 8 base colors for your T-shirt.
Choose from a wide range of design templates and over 150 different colors.
Add logos and inscriptions in the 3D Designer and finally place them on your T-shirt.
Print T-shirts for any occasion
Need a customized T-shirt for an event? You choose the design and we'll print it! Customize your own shirts and choose from a large range of sizes for your next occasion!
Getting started designing a t-shirt? Here's how!
It's never been easier to design your own T-shirts: First open the 3D Designer and select the product you're looking for. Pick a design template and choose your favorite colors from a vast range of colors. All inscriptions, i.e. texts, numbers, coats of arms and logos that you place on the front of your T-shirt are included in the price. Print on the back costs extra. Any extra costs are added in real-time on the 3D Designer.
How many T-shirts can I order?
At owayo you can order any quantity - whether single pieces or large quantities - men's, women's and even kids' t-shirts. Complete your entire order online, in the shopping cart or contact our professional service team.
Where are the T-shirts produced?
We print all T-shirts in our production facilities in Germany. Articles produced by owayo are "Made in Germany". In addition, we offer third party articles from all over the world - but these T-shirts are printed in Germany.
How do I upload a logo?
Simply click on "Logo" in the 3D Designer at the top right. Here you can select a logo, and drag it onto your design. Then you can move, resize and rotate the logo as well. If you want to add a new logo to the list, use the gray plus symbol at the top left of the logo list.
Which files can I use for the prints on the T-shirts?
In the 3D Designer, you can currently upload pixel graphics in the following file formats: gif, jpg, jpeg and png.
Which printing technique is used to print the T-shirts?
We print your T-shirts with state-of-the-art digital production equipment in Germany. With over 20 years of experience in digital printing, owayo offers the ideal solution for every requirement and guarantees high print quality and wash resistance for your T-shirts.
Can I add print to the T-shirts everywhere?
T-shirts can be printed on the chest and back in a specified area. This print area is displayed in the Designer when the T-shirt is designed. If you would like a fully printed item, select an owayo sports product. These are marked with "All-Over-Print included" in the product overview.
Can I order different products with the same print?
If you design a T-shirt in the online Designer and then change the product, the design is transferred to the new product. This makes it easy for you to have T-shirts printed for men, women and children in a matching design - for example with photos, logos from our logo pool, with ready-made designs, your own graphics or texts.
Can I print different names or numbers on the T-shirts?
At owayo you can order t-shirts for your team or your team and each member can have an individual name or number printed on the t-shirt. Simply design the T-shirt for one team member in the 3D Desogner, and then enter the sizes, names and numbers for all other team members in the shopping cart. This way you always get the low bulk price, even though each T-shirt is an individually printed one-off.
What is the quality of the T-shirts?
We pay attention to quality, sustainability and fairness when selecting our T-shirts. Therefore, we do not offer junk quality. We've put together a small and high quality selection of products, which we can offer you at a reasonable price. All T-shirts come from reputable manufacturers who value quality, ecology and fair working conditions. Products marked with the ECO-label offer ecological advantages that are explained in more detail in the respective product details.
Are there also printed T-shirts in organic quality?
We offer many T-shirts in organic quality, made from certified organic cotton. In addition, with our Couture range, we also offer T-shirts that are made in Europe from the fiber to the fabric to the sewing and printing. Particularly sustainable T-shirts are marked with an ECO logo in the product overview. Click on the individual products to see detailed information about the respective products and materials online.
Do you offer T-shirts that are Made in Germany?
The T-shirts from our couture collection are produced by owayo in Germany and are made from European cotton. We offer exceptional "Made in Germany" products from high-quality European fabrics which are produced fairly and sustainably in the EU.
How wash-resistant is the print on the T-shirts?
We print high-quality T-shirts using modern digital printing techniques. This ensures a high wash resistance. Basically, the better the quality of the T-shirt, the more durable the print. Poor quality t-shirts are usually knitted from yarn. As a result, the print does not stick well to the fabric, meaning that the print washes out fairly quickly. However, by choosing a high quality t-shirt to print to from the start, you will get the most brilliant and durable print and the highest wash resistance. All products in the owayo shop are carefully selected and of high quality.