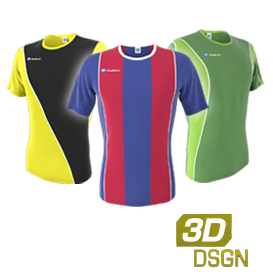 Customize soccer jersey in 3D Designer
Thanks to our new owayo 3D Designer, creating your own soccer team uniforms and apparal has never been easier.
Current delivery time
You can find more information about our lead time, shipping costs and standard or express production availabilites here.
Order any Quantity
Whether one kit or ten thousand, we'll produce any quantity. Thanks to our streamlined German production technology, your gear will be delivered right on time ... continue to One or Ten Thousand
All-Included Pricing
With owayo, you can design your own soccer kit, exactly the way you want. Individual player names and numbers, multicolor crests and even high-resolution photos are all possible and included in the price ... continue to My Design
Our partners in professional sports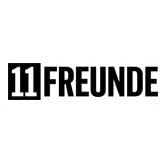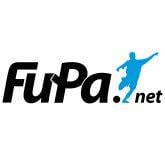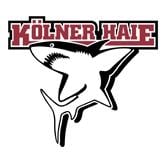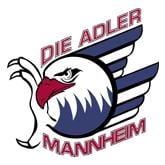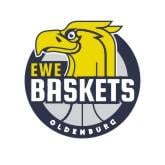 We've worked with










... and over 25,000 other businesses
Feedback on soccer jerseys
08/10/2022
I was not able to locate the Mexican flag from your flag assets, hopefully it will be updated for my 3rd order

5 / 5
08/11/2022
It was excellent quality excellent shipping just wanted to say I feel like there's very limited designs

4 / 5
07/30/2022
Second time buying, amazing! I will continue my highschool career with Owayo

5 / 5
07/21/2022
Amazing quality product

5 / 5
Create your own soccer kit
Individual Soccer Jerseys are our specialty. To help speed up the process of getting your hands on your own soccer jerseys, we've come up with a few tips.
Here's how to make your own soccer jerseys
Design your own jerseys - your very own kit in three steps.
Open our 3D Designer and pick your desired product.
Pick and choose between numerous designs and over 50 colors.
Place your logos, texts and sponsors where you want on the jersey.
Here's how to Order
First, create your design in our 3D Designer. Then Order Samples. Once you've decided what Sizes you'd like, place the draft in the 3D Designer shopping cart. After submitting the design, we'll see if there are any issues. Then we'll resend you the order via email to confirm. After a short Production Period, the jerseys will be in your hands.
Frequently asked questions
What can I customize?
With our 3D Designer, you can customize everything - design, colors, logos, numbers and texts. For designs not possible to create on the 3D Designer, we also offer a special design service.
How do I order kit?
Once you create your design, you can request samples to try on. Once you know the sizes you'd like, you can create the roster list for your order in our 3D Designer.
What sports can I buy jerseys for?
Besides soccer jerseys, we also produce cycling, running, basketball, hockey, esports, and handball jerseys.
Contact Us
We're here to help. Whether questions about the material or lead time, we'll help you further. You can reach us by phone or email. From the 3D Designer, you can also send us an online inquiry. If you'd like to create a special design, our Design Team can help you further.