11/28/2022
I've had great experiences ordering from Owayo so far. The design tools are pretty good, but the order processing and delivery have been top notch!
11/28/2022
Owayo jerseys blew me away! Their online designer was easy to use and had so many options that I was able to truly make it my own. The customer service was also second to none. Would reccomend
11/21/2022
Another great product delivered speedily by *** thanks!
11/14/2022
Owayo's 3d designer tool is the best on the internet by a wide margin. Ease of use, many options and visual simulation represents actual product well
10/18/2022
Always first class service, top class clothing, been using Owayo for a few years now, highly recommended
10/13/2022
The team loves the shirts. Came out exactly like the draft that was made.
10/10/2022
Great website. Easy to use and very timely.
10/07/2022
I have always had great experiences when ordering from Owayo. First rate company, accurate orders, and timely delivery!
10/27/2022
Shirts were too small for three of the four people. Not at all satisfied.
owayo response:
Thank you for your feedback! We are sorry to hear that the t-shirts did not meet your expectations. We have sent you an email to see if we could figure out a solution together. Please keep in mind that sizes vary from manufacturer to manufacturer. You can determine your size with the help of our size chart which gives chest measurements for all sizes as well as detailed instructions on how to take your measurements.
Interested in more feedback and evaluations?!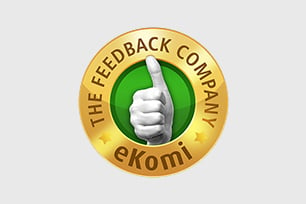 About eKomi
eKomi's goal is to track authentic customer reviews of various products. They offer a unique platform where consumers speak to one another based on personal experiences, and thus helping consumers identify reputable online businesses. We have been reviewed by eKomi since 2011 and have no influence on the ratings and feedback provided by our customers. Our customer feedback speaks for itself.