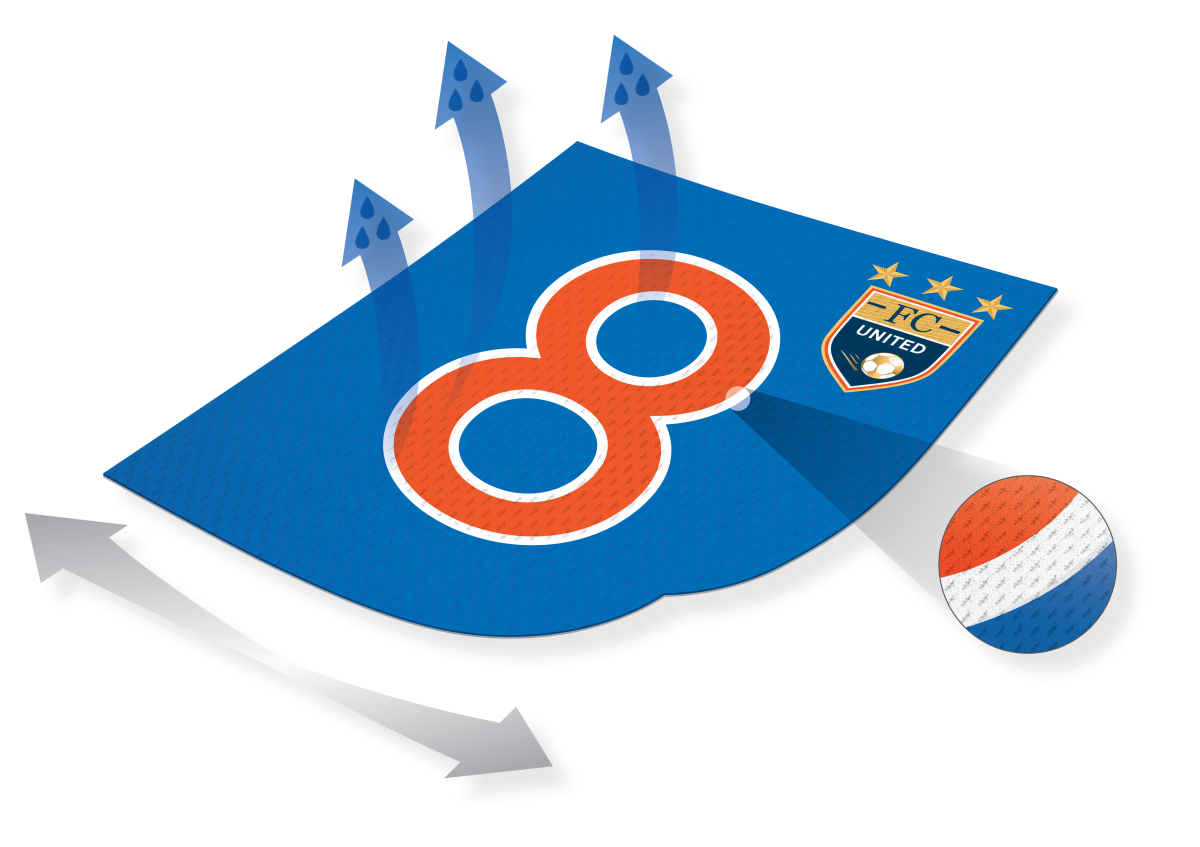 Functionality
Our patent pending 3DDSN-Technology infuses the textile fibers with color pigments on a molecular level. After printing, the fabric remains fully functional - wicking moisture and sweat while transferring heat away from the body.

Infinite Colors
Our patent pending 3DDSGN®-Technology allows individuals, businesses and teams to create their own custom sports apparel in any color and with as many or few logos and text as desired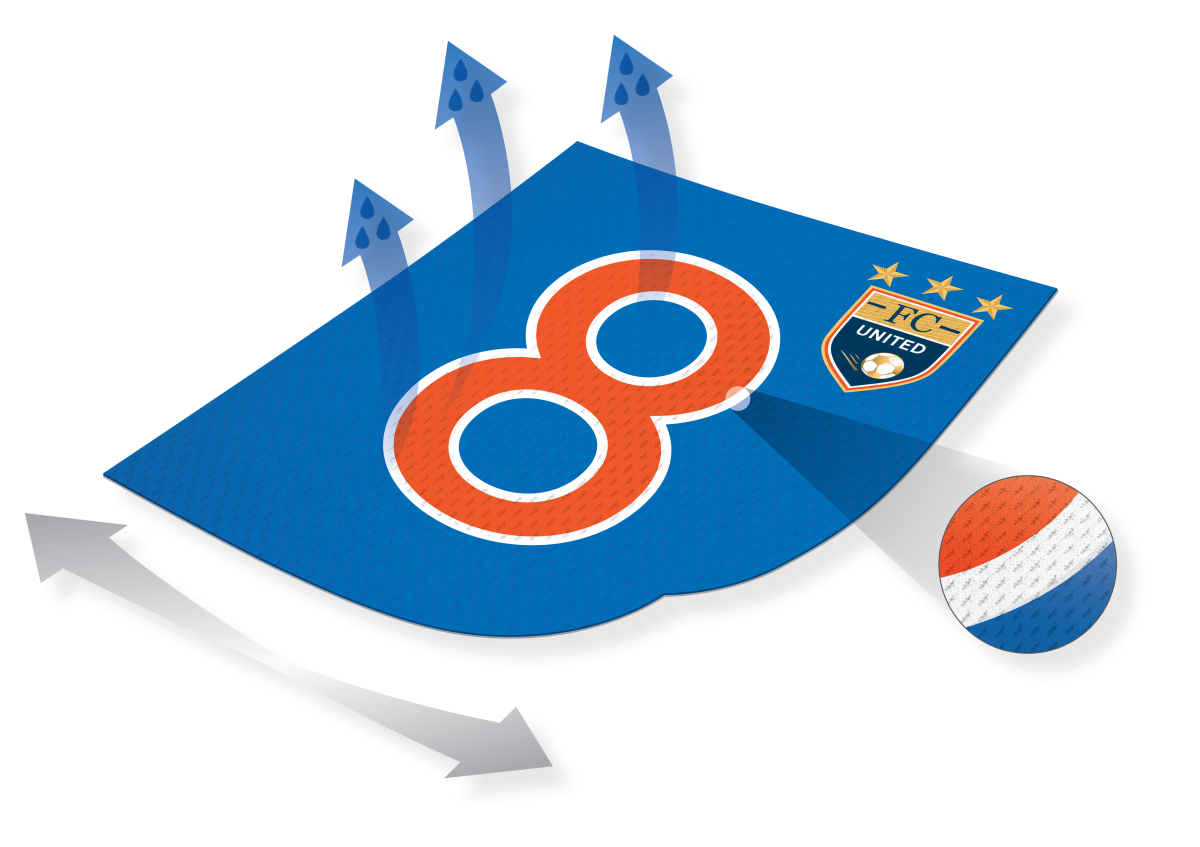 Elasticity and Flexibility
The dyed fibers on our products will always remain elastic, allowing our products to flex with your every movement.

Comfort
We manufacture each order to your design specifications. The color infused fibers remain soft to touch, ensuring the highest degree of comfort.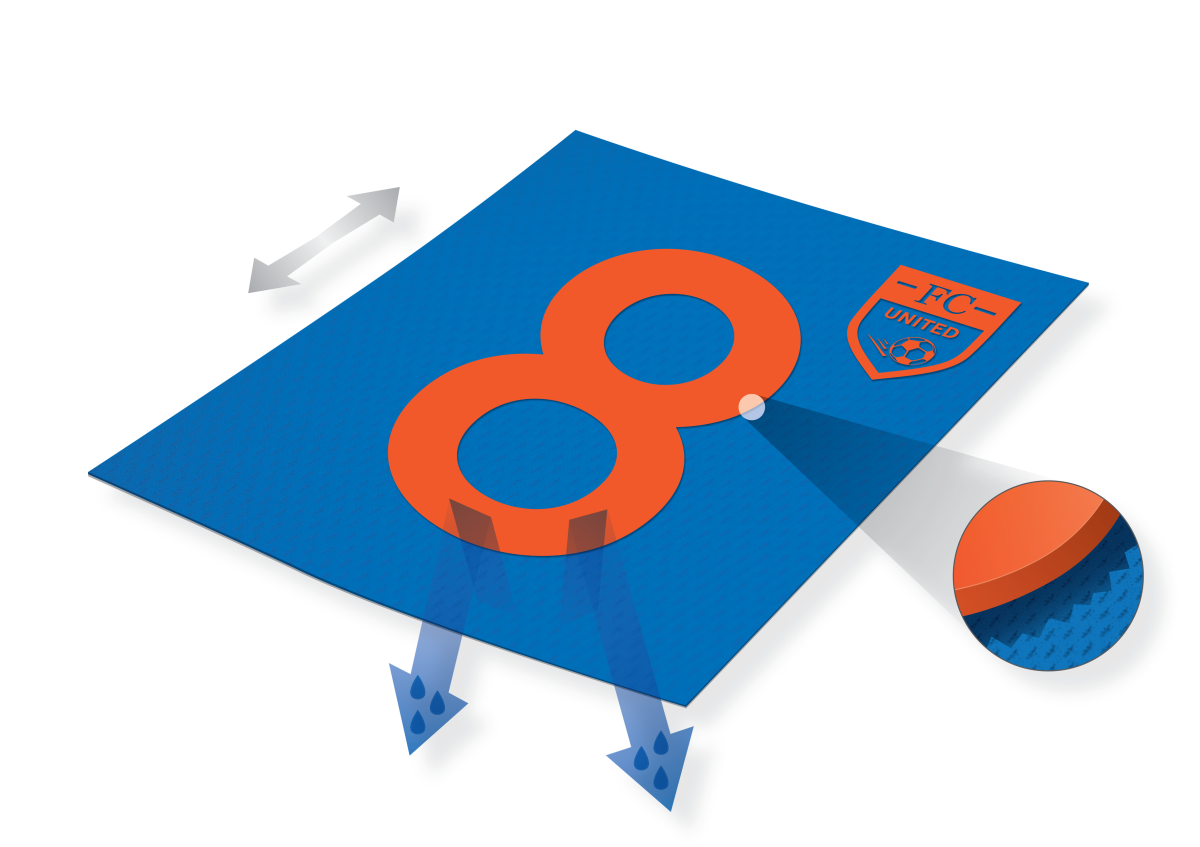 Elasticity and Flexibility
Adhesives make fibers stiff, reducing their flexibility and elasticity.

Infinite Colors
Adhesive films and foils are often only available in a few colors. Multicolor is possible with some restrictions by printing on the sticker.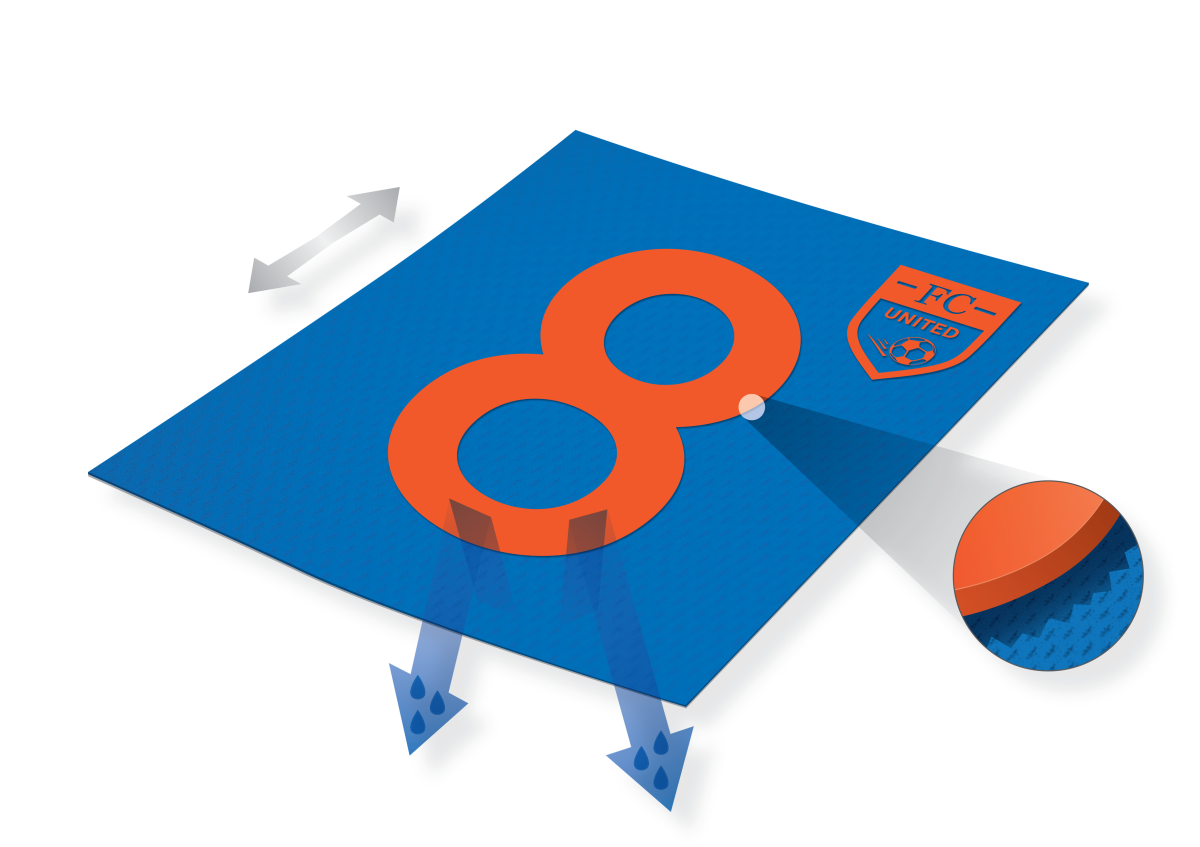 Functionality
Traditionally logos and texts are glued to the fabric, preventing heat and moisture from dispersing to the surface and evaporating.

Comfort
Glued on logos cause discomfort and chafing, distracting the athlete from the task at hand.