Here's how the 3D Designer works
Feedback on printed T-shirts
Always great working with Owayo. Their product is top notch.

5 / 5
Highly recommend! What brilliant service - from concept through to delivery. A great range of top quality, custom designed products. So thrilled to have found you owayo! <3

5 / 5
Easy to find the product I wanted to design. Ordering process was straight forward too. Very happy with the final product. Incredible quality and finish.

5 / 5
Everything came out exactly as I wanted it to, all at a good price for the quality, and even was delivered before expected. Awesome work.

5 / 5
Design of the Day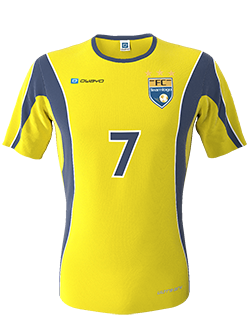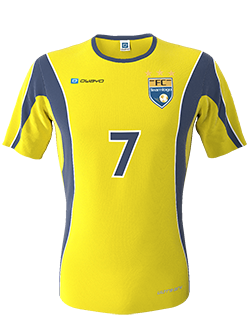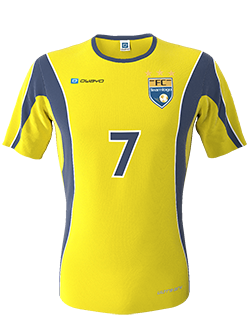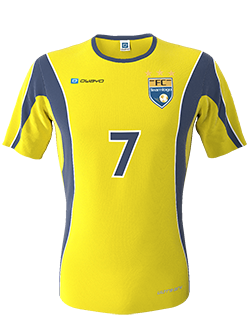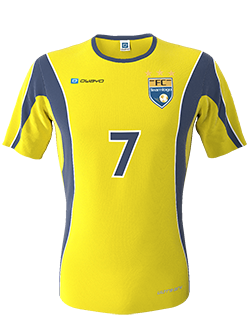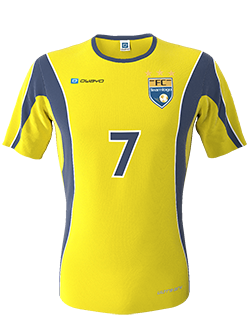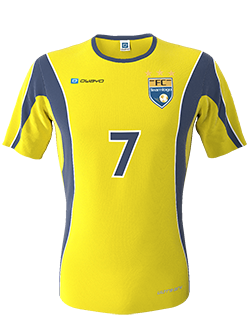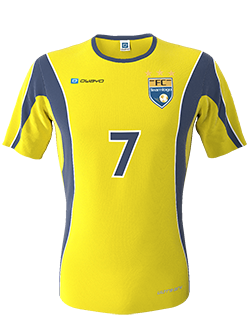 We've worked with










... and over 25,000 other businesses
See other products from our catalog
Here's how to get custom products
Which products can I have printed?
Within our range of jumpers, owayo offers a selection of high-quality sweatshirts, hoodies and hooded jackets - for men and women. All products are carefully selected and feature timeless cuts and comfortable materials. Whether for the couch, the work place, sports club or for special occasions, our jumpers are suitable for everyone.
How can I order jumpers with print?
The ordering process is quite simple. First select the desired product (e.g. sweatshirt, hoodie or sweat jacket) and then design your jumper in the online 3D Designer and place it in the shopping cart. There, you'll be taken through the ordering process. Use our 3D Designer's logo pool to customize your jumper or your own photos or texts.
How much does a jumper cost with print?
With owayo, you get affordable and high quality products. Transparent pricing is also important to us. The price of the sweatshirts depends on the chosen design and the quantity ordered. For larger order quantities (e.g. for teams or companies) you'll receive higher quantity discounts. You can always see the exact price in the shopping cart. The price shown includes all printing, logos, images, texts and graphics.
How quickly can the jumpers be shipped?
Delivery for sweatshirts with print is a few days. We usually ship jumpers within one to three working days. The exact delivery time of the products is shown in the shopping cart.
Are there minimum order quantities?
We have no minimum order quantity. With owayo, you can easily design and order individual pieces for men and women. You can complete your entire order online in the shopping cart or contact our professional service team. Single pieces printed with a picture or designed with logos and sayings are also ideal as gifts.
Are there special conditions for larger order quantities?
We can produce larger order quantities at particularly favourable prices. We offer attractive discounts for larger order quantities. This is especially interesting for companies and clubs. You can have the sweatshirts printed with company logos, club crests, images, graphics or photos. Especially interesting for groups is the possibility to have individual names or numbers printed on each sweatshirt and still benefit from quantity discounts.
How can I have jumpers printed with different names or numbers?
Simply design the sweatshirt or hoodie for one team member in the configurator and then enter the sizes, names and numbers for all other team members in the shopping cart. This way you always get the low bulk price, even though each sweatshirt is individually printed. This is particularly attractive for companies that want to apply the names of their employees. But jumpers or hoodies for graduating classes or sports clubs also become unmistakable eye-catchers with individual names.
Where are the jumpers printed?
We print all jumpers in our production facilities in Germany and our service team and logistics are also based in Germany.
Which files can I use for printing on jumpers?
In the configurator you can currently upload pixel graphics in the following file formats: gif, jpg, jpeg and png.
How can I upload a logo or a photo?
In the 3D Deigner, click on "Logo" at the top right and you will see an area where all your images are displayed. Select a logo or photo from the list and simply drag it onto your design. You can now move, resize and rotate it. If you want to add a new logo or photo to the list, use the gray plus symbol at the top left of the logo list.
Which printing technique is used to print the jumpers?
We print your sweatshirts or hoodies using a digital process techniques with industrial equipment in Germany. With over 20 years of experience in digital printing, owayo offers the ideal solution for every requirement and guarantees high print quality and wash resistance for your sweatshirts.
What parts of the sweatshirt can I print to exactly?
You can print to the chest and the back of the sweatshirts. You'll see the printable area in the 3D Designer.
Can I order different products with the same print?
If you design a sweatshirt in the online 3D designer, for example, and then change the product, the design is automatically transferred to the new product. This way you can easily design sweatshirts for men, women and children with matching designs - for example with photos, logos or coats of arms. You can also easily transfer the selected design to other products and have matching T-shirts, sweatshirts or hoodies printed.
What quality are the sweatshirts?
We pay attention to quality and fairness when selecting our sweatshirts, sweat jackets and hoodies. We are very selective with our product collection. The products we select are of high quality and at a low price.