Create your team design
In the 3D Designer, you can create your own kit. Pick yours from any of the templates and individualise it with your own graphics, logos, crests and colors.
You'd like a design that can't be created in the 3D Designer? Than take advantage of our
CREATE YOUR DESIGN NOW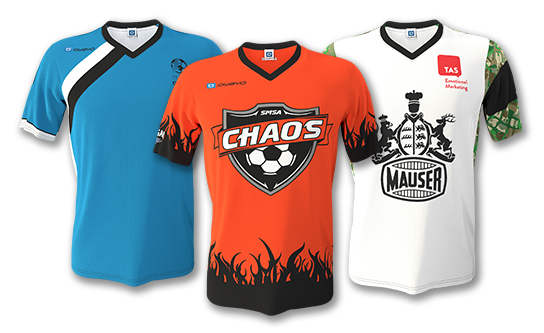 Order any Quantity
Whether one kit or ten thousand, we'll produce any quantity. Thanks to our streamlined German production technology, your gear will be delivered right on time ... continue to One or Ten Thousand
All-Included Pricing
With owayo, you can design your own soccer kit, exactly the way you want. Individual player names and numbers, multicolor crests and even high-resolution photos are all possible and included in the price ... continue to My Design
Research & Development
When it comes to the manufacture of our apparel, we do not cut corners. Meticulous attention to detail is given to make each of our products - perfect for both amateur and professional players alike ... continue to Research & Developement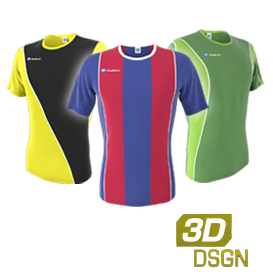 Customize soccer jersey in 3D Designer
Thanks to our new owayo 3D Designer, creating your own soccer team uniforms and apparal has never been easier.
owayo is an official supplier for professional sports and events worldwide