10/25/2022
Loved everything
10/18/2022
The shirts are perfect the only problem is they all seem one size bigger than advertised. We will have to get them sewed to make them smaller. They are made well though and the designs are perfect.
10/13/2022
The team loves the shirts. Came out exactly like the draft that was made.
10/11/2022
Very prompt and Friendly service.
09/27/2022
Pleased with every aspect. I will highly recommend *** to others. I will continue to be a customer. I'm already working on another order.
09/26/2022
I had an excellent experience with Owayo from start to finish. The customer service was exceptional (shoutout ***) and the end product was a huge hit. I wouldn't hesitate to recommend or use again.
09/23/2022
Simply put…I love the shirt!
09/23/2022
Top quality apparel! Would recommend Owayo to anybody!!!
09/21/2022
I was really pleased with the order. It came very quickly and the clothing was very well make. Printing was very clear and high quality.
Interested in more feedback and evaluations?!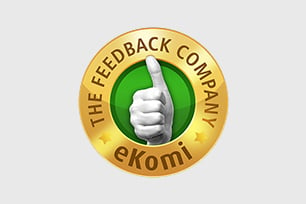 About eKomi
eKomi's goal is to track authentic customer reviews of various products. They offer a unique platform where consumers speak to one another based on personal experiences, and thus helping consumers identify reputable online businesses. We have been reviewed by eKomi since 2011 and have no influence on the ratings and feedback provided by our customers. Our customer feedback speaks for itself.