06/05/2023
Support and feedback was amazing! Every step was carried out great and was and overall great experience, we had some problems to solve but was done with ease. Thanks to all and specially to Alison!
05/22/2023
Ordering was easy, customer support was great, the order was prepared and shipped ahead of schedule and the product is exceptional!! Very happy with our order!
05/19/2023
Communication was excellent, shipped jerseys earlier than expected after they assisted with the design. I would recommend them for customised team jerseys.
05/19/2023
Customer support was excellent along with the quality of the products we purchased.
05/11/2023
Wonderful job all around! Derrick was very helpful and quick to respond. I definitely recommend anyone looking for a Jersey use Owayo! Wonderful product as well!
04/27/2023
I was completely satisfied with the entire process. Your uniform designer is superior to competitors, the uniform quality is great, and the customer service I received was excellent. Thank you!
04/24/2023
N/a - perfect.
04/19/2023
This order came out perfectly. It was so easy and it also showed up incredibly fast. Thank you all for the amazing work you do!
02/27/2023
The latest technology in the design of the shirt, 100% faithful to the design sent, the material is of excellent quality, fast delivery, quick response with the consumer, we are very happy with our.
Interested in more feedback and evaluations?!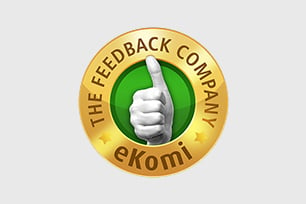 About eKomi
eKomi's goal is to track authentic customer reviews of various products. They offer a unique platform where consumers speak to one another based on personal experiences, and thus helping consumers identify reputable online businesses. We have been reviewed by eKomi since 2011 and have no influence on the ratings and feedback provided by our customers. Our customer feedback speaks for itself.