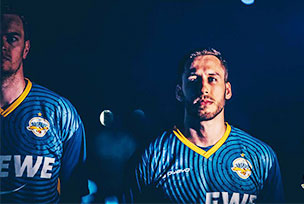 July 2017
EWE Oldenburg Baskets
German Championship Runner-Up 2017
Even a playoff appearance was not guaranteed - but no one expected the EWE Oldenburg Baskets to make it to the German Championship finals. The outsiders ended the regular season with a positive record and entered the playoffs with a few tricks up their sleeve. The first of which came as an unexpected win against the top seeded Ulm in the semi-finals, who were on a 25 game winning streak. Despite the odds, the Oldenburg Baskets outplayed Ulm and marched into the finals to face the Brose Bamberg. Rickey Paulding proved himself as the team playmaker, having been with the EWE Baskets for over ten years. However, in the end, their best wasn't enough. In the third match, Bamberg secured their 9th championship title against the EWE Baskets 76 to 58. The EWE Oldenburg Baskets hung their heads and thanked their 200 away fans for having traveled to support them. But their disappointment in losing quickly faded and was replaced with a sense of achievement and wonder for having made it to the playoff finals. What a basketball season!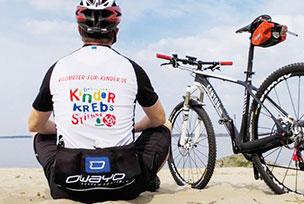 June 2017
The German Children with Cancer charity
owayo supports the charity "Kilometers for Kids"
The charity drive for "Kilometers for Kids" brings together the love of cycling with sick children in need. It's easy to help: The drive is run by Strava. The miles biked for "Kilometers for Kids" are tracked via GPS. Each participant, whether professional, amateur or commuter, donates 1 Cent for each biked kilometer to the German Children with Cancer charity. Challenging yourself, to bring about change is important - a great cause that we feel strongly about. owayo has already donated over 2000€ to this cause. Let's see how many miles we can do this year together.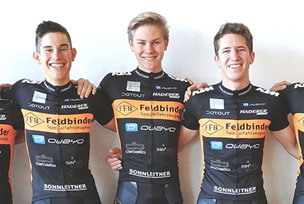 May 2017
Cycling in Austria
Team Feldbinder owayo KTM is ready for competition
The Austrian racing team has entered seven athletes into the U23 category of the cycling Bundesliga. "I am looking forward to the 2017 season! Our first year as a U23/elite team will be a special challenge. Our riders are highly motivated and we have a great support staff so we are hoping to surprise a lot of people." - Andreas Baumgartner, team manager. Thanks to our professional cycling gear Made in Germany the riders are perfectly equipped for the coming season. Read our interview with team captain Matthias Wieneroither here.