Triathlon training for beginners
Your first triathlon with these pro tips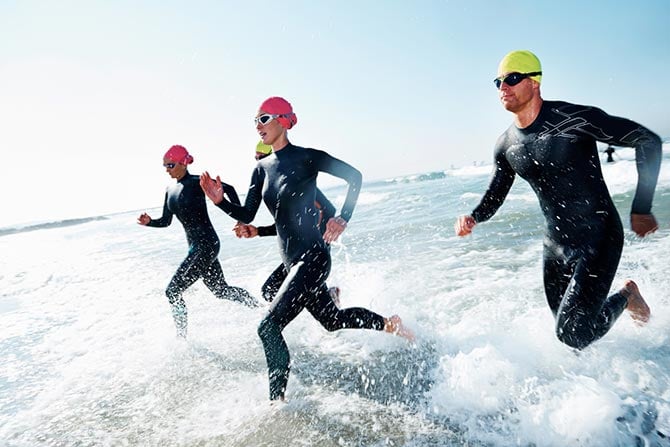 Successfully participating in your first triathlon is all about preparation: In this interview, coach Heike Priess reveals how beginners can prepare best for their first triathlon. Learn how to approach training correctly as a beginner and what you should pay attention to when creating your training plan.
An interview with triathlon coach Heike Priess
In 2000, Heike Priess took part in her first triathlon. Since then, she lives for endurance sports: Heike Priess has enjoyed numerous successes as a triathlete and today trains athletes for triathlons. The licensed personal trainer and licensed A trainer at the German Olympic Sports Confederation describes what fascinates her about the sport:
"Triathlon is challenging, varied and never gets boring. It's suitable for the young and old. Everybody competes together: children and seniors, beginners, amateurs and professionals, women and men. Triathletes are one big family".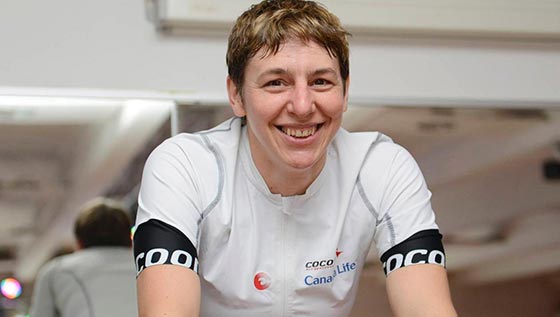 Triathlon preparation: Successful training for your first triathlon
Swimming, cycling, running - the endurance sport triathlon is made up of these three disciplines. Coach Heike Priess knows what is important when preparing for a triathlon and how to train best, especially as a beginner.
Requirements for participating in a triathlon: Am I fit enough?
Want to give the triathlon a shot? Go for it! Basically, any healthy athlete can participate in a triathlon, as Heike Priess explains:
"Any semi-fit athlete can finish a triathlon! The basic requirement is that you can swim and bike, with swimming being the most important. You should be able to swim the planned competition distance safely, as you can't take a break in the water. When cycling and running, you can stop and take a quick breather - but not in the water".
If you have orthopedic or internistic problems, you should consider triathlon participation carefully. Heike Priess recommends consulting a doctor before you start training. For those overweight, practice caution: "If you are overweight, try to lose the weight before running so you don't wear down your joints."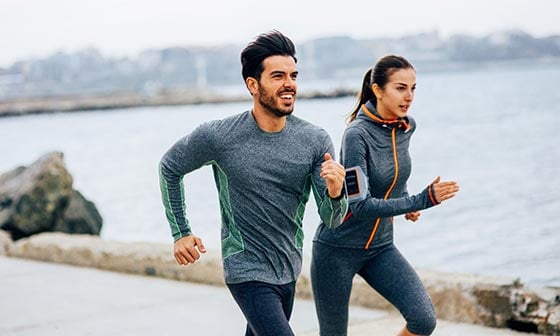 There are no exclusion criteria for participation in a triathlon. "There are numerous athletes who lost a tremendous amount of weight from participating in triathlons. There are athletes with diabetes as well as athletes with donor hearts and other diseases who have successfully participated in long-distance competitions."
Triathlon preparation - where to start?
How do you start training as a triathlon beginner? Heike Priess explains:
"I would advise you to start with a shorter distance (500 or 750 m swimming / 20 km cycling / 5 km running). As soon as you are able to complete each of the three distances individually, you are ready for the first triathlon competition."
It is important that you determine which of the three sports causes you the most problems and train for that specifically: "You should then learn or improve and train this sport. If you don't feel able to improve your deficits on your own, you should join a club, hire a trainer or visit a triathlon beginners camp.""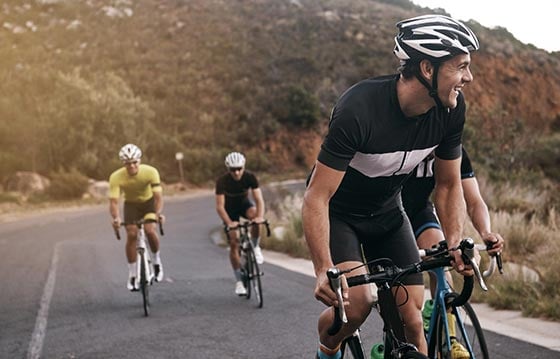 Triathlon training for beginners: How often should I train?
Since every athlete is different, it is impossible to give a generalized answer, how often one should train.
"Ideally, in the last six to twelve weeks leading up to the competition you should swim two to three times a week , cycle one to two times a week and run two or three times a week. If you are already strong in one of the disciplines, one unit per week should suffice."
If you are still very inexperienced in these three disciplines, you should start training early.
"I would advise a complete beginner to prepare several months before their first triathlon," Heike Priess recommends. "A hobby runner can also make do with a few weeks of additional swimming and cycling training before their first event."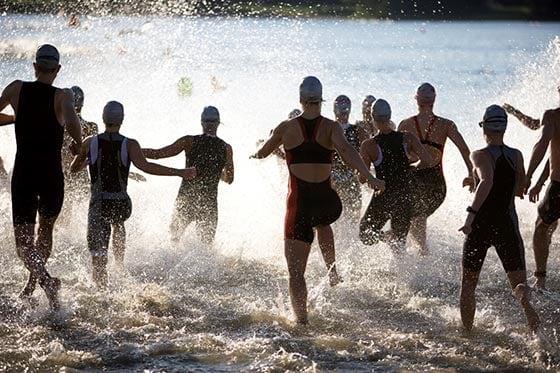 Creating a training plan - what really matters
According to Heike Priess, weekly triathlon training of a beginner could look like this:
Monday: Rest day, possibly 30 min trunk stability training and stretching
Tuesday: 30-60 min running plus 10-15 min stretching before and after workout
Wednesday: 45-60 min swimming
Thursday: 30-60 min running plus 10-15 min stretching before and after workout
Friday: Rest day
Saturday:

first unit: 45-60 min swimming
second unit: 30 min trunk stability training and stretching

Sunday: 60-120 min cycling plus 15-20 min running
In triathlon training for beginners, individual training areas are rather secondary. "These only gain importance when you want to improve your times", explains Heike Priess.
If you want to determine individual training areas, the triathlon coach advises you to take a look at the internet: "there are numerous test protocols, explanations, tables and calculators for each discipline on the internet. However, if you are training individual areas for the first time, you should determine these with a performance diagnosis in a training institute."
There is no one-size-fits-all training plan, "as each person is different and since there are three disciplines to train for", says Heike Priess.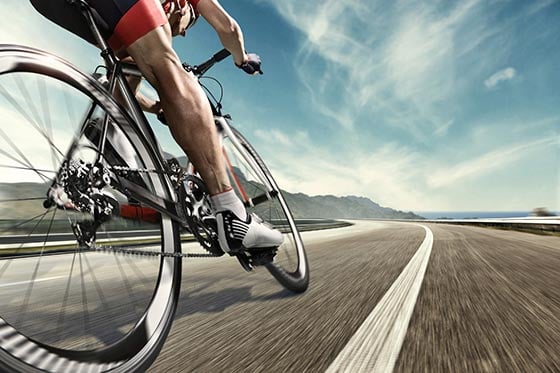 In general, adhere to the following guidelines for your training plan:
>
"Plan at least two units of swimming, two units of running, one unit of cycling and one to two units of core training."
"Two to three times a week you should stretch for 10 to 15 minutes after training."
"The units should be spread over the week so that you do not train the same sport on two consecutive days. The old adage comes to mind: 'Do less, but more often'".
The more you know: As a beginner, don't sweat the small stuff. However, it's important to listen to your body! "A thorough training analysis is not necessary at the beginning. At first it's just about doing what feels right", Heike Priess explains. "Therefore the most important metric is the amount of training. Just start and get moving. After a lot comes too much, but too little is not enough to finish a triathlon. Just do it! And listen to your gut feeling. The body already sends the right signals, but many just don't listen."
Regeneration: How to avoid overtraining
Especially as a triathlon novice you should be careful not to overexert yourself. Rest days are necessary for your body to regenerate and to increase your performance. Otherwise you risk overtraining.
According to Heike Priess: "Start slowly, increase gently and always plan breaks. Both within a session and when planning the training itself.".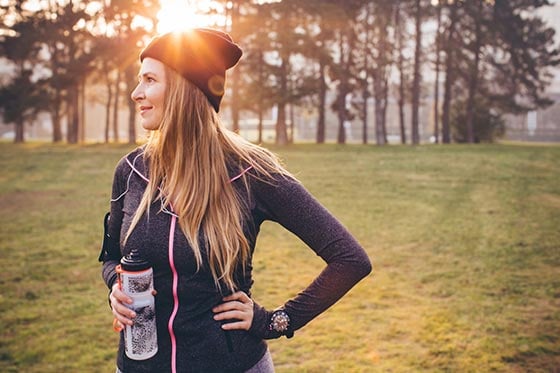 Sensible training with breaks is also crucial for your motivation: "If you don't give yourself ample time to recover from training, you feel tired, have heavy legs and the desire and motivation for training dwindles. We recommend 48 hours between training sessions of the same muscles group."
Ready for your first triathlon? Just go for it!
Still not sure if you'd like to give triathlon a try? Unsure if you're ready for it? Well, personal trainer Heike Priess advises you to try it anyway!
"Finishing a shorter distance is no magic trick and not just reserved for the lean, well-trained athletes with the best equipment! Triathlon is no longer just about finishing the Ironman in Hawaii. Triathlons take place every weekend in the summer, everywhere, over all sorts of distances! Just give it a try if you fancy swimming, cycling, running, variety and competitions. And if you can't or don't want to do all three disciplines on your own, you can simply try swimming, cycling or running as a relay participant. Have fun and all the best on your first competition!"
A big thanks to Heike Priess for this interesting interview!
Already motivated and only need the right equipment to start training? Then have a look at our online shop and design your individual jerseys for running and cycling!
Photo credits: Title picture: © gettyimages/GlobalStock; Picture 1: © Heike Priess; Picture 2: © gettyimages/filadendron; Picture 3: © gettyimages/pixdeluxe; Picture 4: © gettyimages/JMichl; Picture 5: © gettyimages/Dmytro Aksonov; Picture 6: © gettyimages/svetikd