Base Price and Features
The jersey base price includes:
- free choice of color
- printing of inscriptions and texts (team name, runner name, numbers, etc.)
- printing of sponsors and logos
This base model can be varied with numerous options and features; additional costs may incur with corresponding alterations.
Items sold by owayo, Inc. and shipped to destinations in the State of Illinois are subject to 10.25% sales tax.
Base Price RS5 Pro Running Singlet
unit price for 1 piece
$139.00
unit price for 2 pieces
$96.00
unit price for 3 pieces
$77.00
unit price for 5 pieces
$65.00
unit price for 10 pieces
$54.00
unit price for 15 pieces
$52.00
unit price for 20 pieces
$49.00
unit price for 35 pieces
$45.00
unit price for 50 pieces
$39.00
unit price for 100 pieces
$34.00





Base prices for reorders
unit price for 1 piece
$90.00
unit price for 2 pieces
$72.00
unit price for 3 pieces
$66.00
unit price for 5 pieces
$61.20
unit price for 10 pieces
$54.00
unit price for 15 pieces
$52.00
unit price for 20 pieces
$49.00
unit price for 35 pieces
$45.00
unit price for 50 pieces
$39.00
unit price for 100 pieces
$34.00




Flat Rates
priority shipping (1-2 days) - per parcel
$20.00
economy shipping (3-4 days) - per parcel
$10.00




Discounts and Express Options
express production pending available capacity
at least 15 %



Mix and Match - Different Variations - One Bulk Price
In order to get our best price you can combine different variations of the same product. Please note, products can only be combined when ordering 5 or more of the same variation. Learn more about
bulk pricing and cumulative prices here
.
Download Price List
Here you can download our complete price list in pdf-format.
Simply click on your respective location:
Accepted payment methods
Upon order completion, we will provide you with a link for payment by credit card. You can additionally make payments (up to $2,000) using PayPal. Accepted Payment services: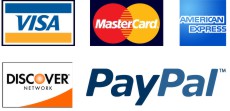 All texts and logos are included in base price
Our prices include free choice of design, color, texts and logos – with no hidden costs. This clear cut pricing allows you to easily calculate the cost, despite having multiple inscriptions.
No minimum order quantity

owayo also manufactures single orders, complete with your logos, designs and colors. Small orders do have high fixed costs, yet are still possible for just one item.
No minimum for each size
You may mix different sizes within an order and still receive one bulk price. For example, when ordering 5 jerseys, you can choose 3 larges, an extra large and a medium, at no extra cost.
Express Production
Standard production is approximately 3.5 weeks. A faster turnaround may also be available for an additional surcharge. Please ask to find out about our current express production capacity.
owayo Sponsoring
Working within a tight budget? We also offer a sponsoring discount for placing our logo in a prominent position on your design.
As sponsorship depends upon the size and location of our logo on your kit, all designs must be approved before we can apply the discount. Only one owayo sponsoring logo may be used per item.
Please note that all of our products have owayo manufacturing logos on them. These manufacturing logos are fixed components of our products and do not qualify for an additional discount.
Payment Methods
When placing an order, we only accept full payment in advance either via Credit Card, check or Paypal.





Cumulation

Mix-and-Match Product Features – Same Bulk Price

For your jersey design you may add multiple variations to your order and receive them at the same bulk price. For example, if you order 10 mens and 10 women's short sleeve running jerseys of the same design, you will receive the unit price for 20 items.

Please note that at least 5 of each variation must be ordered to qualify for this bulk offer. If you are unsure of the quantities you require, our staff would be glad to make you a free and non-binding price quote for comparison.


Why is this offer only available for 5 pieces or more?

Each jersey with varying features has its own steps and requirements for production. Unfortunately, this translates to a lot of extra setup costs. While we strive to offer the option to order small quantities, we must account for the extra production costs associated with these variations.

It is generally therefore cheaper if teams are able to purchase their orders at the same time

Cumulative prices are only possible within the same product type

Please understand that the cumulative prices are only applicable when ordering variations of a specific product. You may for examples choose to variate the collar type or cut of our running jerseys. As long as you are ordering 5 of each type, you will receive the cumulative price for the total quantity. While you can place an order for a combination of short sleeve shirts, singlets, vests, and long sleeve shirts, each product type will be considered a seperate order and will not receive the cumulative price.
Price Estimate
In order to receive a personalized price estimate with the exact products, features and quantity you'd like, please click the link below.
Price Estimate
Price lists for other countries