Details

Colors

Prices and Lead Times

Sizes
Colors and Combinations
Choose any of the 15 different Sock colors below.

Please note that some of the colors below do not coincide with the colors of our jerseys. Upon request we can look into matching the colors of your kit with the colors you selected for the socks. Some kits will benefit from choosing a neutral color however, so keep this in mind when deciding on your kit.
Color and Fabric Samples
Please be aware that the color saturation and appearance on your monitor/screen is not always true to what the color looks like when printed. The perception of color is dependent on the device settings and thus may appear different to the final results, which is why we offer and also recommend to send your color and fabric samples for FREE. This ensures that there are only pleasant surprises when the final products arrive.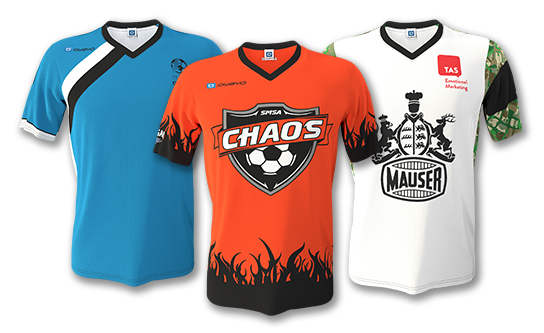 Corporate Identity Colors
We can upload your CI colors into your 3D designer profile to ensure you can complete your design. Simply click on the button below to request your special colors.
Special Colors
Pantone, HKS, RAL
Go to top
Customer reviews
4.8 out of 5
103 Customer reviews
04/27/2022
Excellent customer service, accurate delivery information. Zero complains.
02/22/2022
Instructions were unclear when ordering. I never received a confirmation on the shirt design and to proceed with pymt. Once I inquired with Owayo about the shirt's status, the communication was superb
12/23/2021
Delivery made on time and jerseys arrived as I wanted to.
10/10/2021
excellent service and high quality products
07/29/2021
recommended
07/28/2021
The Owayo product is amazing and the people and processes they have are awesome. Always on time, incredible quality! I've ordered 3 sets of uniforms from them - for different teams as they last
06/02/2021
Only issue is payment, 4 different credit cards all failed with fraud warnings and we were forced to use Paypal with 3% markup. Not acceptable in our eyes and may not consider future orders
10/12/2020
Very helpful throughout the process, Edwin helped to modify some of the logos to ensure top quality. Can say the service was fantastic! Jerseys are excellend quality and arrived on time. A+ Recommend
08/24/2020
Even though we are separated *** of miles geographically, communication with Edwin was on point. He helped ordering uniforms for my club soccer team very simple. Kudos!