Details

Colors

Prices and Lead Times

Sizes
Colors and Combinations
Choose any of the 15 different Sock colors below.

Please note that some of the colors below do not coincide with the colors of our jerseys. Upon request we can look into matching the colors of your kit with the colors you selected for the socks. Some kits will benefit from choosing a neutral color however, so keep this in mind when deciding on your kit.
Color and Fabric Samples
Please be aware that the color saturation and appearance on your monitor/screen is not always true to what the color looks like when printed. The perception of color is dependent on the device settings and thus may appear different to the final results, which is why we offer and also recommend to send you color and fabric samples for FREE. This ensures that there are only pleasant surprises when the final products arrive.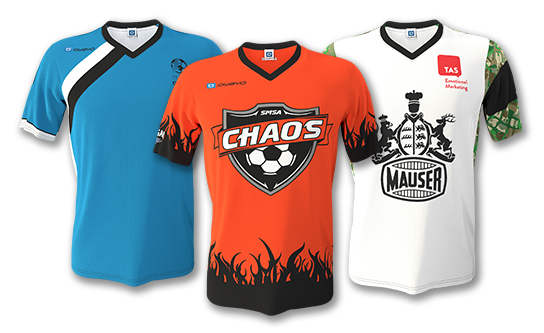 Corporate Identity Colors
We can upload your CI colors into your 3D designer profile to ensure you can complete your design. Simply click on the button below to request your special colors.
Special Colors
Pantone, HKS, RAL
Go to top
Customer reviews
4.8 out of 5
155 Customer reviews about FSK3 Basic Socks
11/21/2015
Wonderful, wonderful, wonderful...they even helped me design my uniforms!!
09/25/2015
i think the customer service is generally excellent, which is why I have use you for several years and have indeed recommended you to others. You are certainly not cheap, but the quality of the clothes is good. I very much appreciated that you accelerated delivery of my main order by a couple of days this season. The one disappointing aspect was that 30 of my socks arrived 3 weeks late, which caused me some problems. Without this, my rating would have been five stars rather than four.
owayo response:
Thank you for your feedback. We are very sorry for the inconvenience. Unfortunately our supplier for the socks, was experiencing an influx of orders and thus was only able to complete our order partially - We were quite disappointed by this as well, working on a JIT basis and not recognizing the missing part until the day where the order was being sent out. We will do our best to improve our communication in the future to prevent this from happening again.
03/22/2015
A very personal service resulting in a fantastic product.
10/08/2014
The entire end to end experience was first class! The only item that might help improve things in the future would be if the childrems kit sizes were more explicit.
09/19/2014
Excellent service, very responsive and helpful. Perhaps the only downside was the long lead time for delivery, but I guess that is a function of the time of the year (August). Much more important was the fact that our order was despatched on exactly the date you said it would be, which was critically important for our planning. I have used owayo for several years now and I certainly plan to continue to use you in future.
08/28/2014
Very good :-)
06/18/2014
you are great for doing your job and i well ask if you can advise the costumer for different design that you think is going to be better for the team he has . Nothing ells and excellent work
08/31/2017
très bien
02/10/2017
Service excellent, rapide et professionnel
Interested in more feedback and evaluations?!