Goalkeeper training in soccer: how goalkeepers prepare for games
Interview with goalkeeper coach Jens Abrams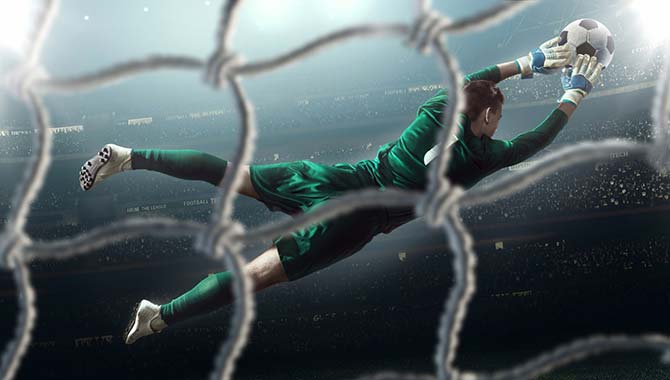 The goalkeeper plays a key role in soccer. Goalkeeper coach Jens Abrams will show you how to optimally prepare goalkeepers for their role in the game during training. Also, discover lots of practice examples for your goalkeeper training!
Goalkeeper training in soccer: targeted improvement of goalkeeping skills
The aim of goalkeeper training is to learn and automate all important goalkeeping techniques. How this happens is revealed to us by someone who knows all about it: goalkeeper trainer Jens Abrams.
The expert: goalkeeper trainer Jens Abrams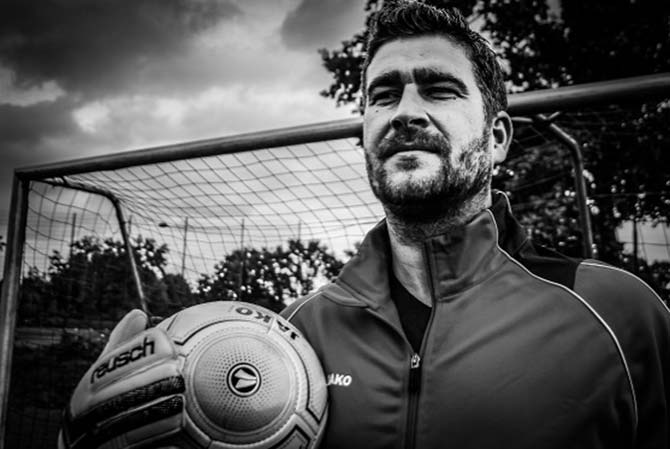 Already at the age of seven, Jens Abrams was playing with SV Grün Weiss Rheine. After his time as a player, the Westphalian obtained a B-license for coaching and successfully trained as a goalkeeper coach. Through his work experience with Arminia Bielefeld (2nd Bundesliga) and VFL Osnabrück (3rd Bundesliga) as well as his time as a DFB base coach, he gained valuable coaching experience.
Today, Jens Abrams trains goalkeepers in small groups of maximum four people. On his website torwart-kids.de (in German) and on his related blog (in German), he informs about goalkeeper training for children. His motto: "For me, goalkeeper training is coordination training in connection with technique and strength!"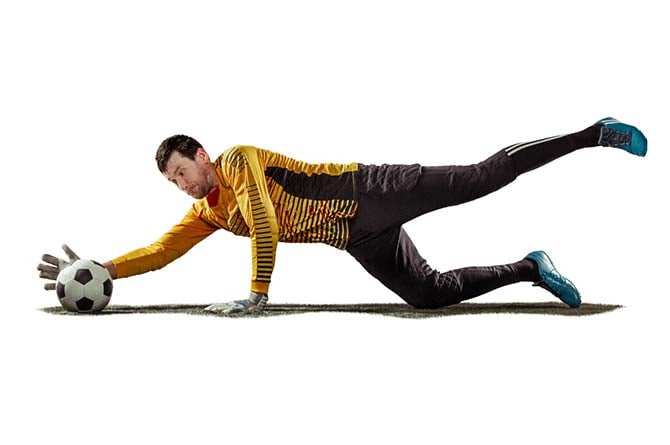 This is why special goalkeeper training is important
When asked why special training is so important for goalkeepers in soccer, Jens Abrams has a clear answer: "The goalkeeper's position is a key position in soccer. It does not only consist of diving and saving. This may have been the case in the past, but today the demands on the goalkeeper have grown considerably. One reason for this is that the goalkeeper is the first build-up player. He can make the game fast and must also know tactical backgrounds. To be able to make fast and optimal decisions, he requires a good speed of action and automated processes. Therefore, special goalkeeper training is important."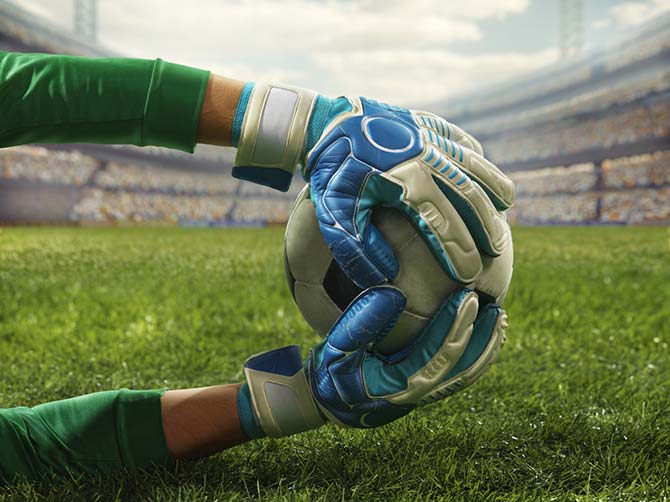 Goalkeeper training is complex individual training
These special demands on the goalkeeper require specific and targeted preparation. Therefore, it is important that the goalkeeper trainer can respond individually to his protégés: "Training takes place in smaller groups. For me personally, there are a maximum of four goalkeepers", explains Jens Abrams.
The advantage is that the focus is on the skills and needs of the goalkeeper: "Due to the smaller number of participants in training, a more detailed and individual feedback can be given. A clearly closer and more intensive relationship between the people arises automatically. Goalkeeper training is not complex from a group tactics point of view, rather, it is a complex individual training, because every goalkeeper is different."
Contents and structure of goalkeeper training
How should good goalkeeper training be designed? How can a typical goalkeeper training session be organised? Jens Abrams has the answers ready.
Contents: coordination, technique and strength
"I personally think that goalkeeper training is training coordination in combination with technique and strength", explains the goalkeeper trainer from Westphalia.
With regard to the selection of suitable exercises for goalkeeper training, he recommends: "The exercises should be complex in the coordinative area, but should also train the technique. There is strength training too, which can be well integrated into exercises."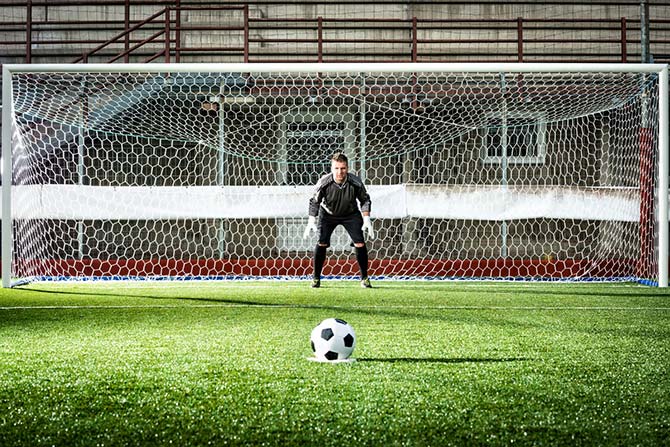 Typical training sequence
"My training session consists of three pillars", says Jens Abrams, including:

Warm-up: "Warm-up always includes a coordinative running exercise with passing and catching techniques."
Main part: "Then, you work on the actual theme of the training session. Here you should also react to the feedback of your protégés. If, for example, a goalkeeper feels uncomfortable with high balls, I try to incorporate the problem as soon as possible."
Final part: "Once more, the final part concerns the topic of the training, but I like to let the goalkeepers compete against each other here."
Creativity: avoiding boredom in goalkeeper training
If one training session is similar to the other or if the exercises are not very varied, the participating goalkeepers can quickly become bored. Jens Abrams "unfortunately doesn't know a magical formula" to counteract this, but with the right determination you can vary the training content and bring more variety into the exercises.
Not every exercise has to be completed in training, as Abrams says: "I attach importance to stabilisation exercises. However, I do not work on these in training, but the goalkeeper should implement them on his own." In goalkeeper training itself, there is time for other topics that the goalkeeper alone could not train so well.
In this video from the John Chase Personal Trainer, you can see a series of stabilisation exercises you can try, which are also well suited for goalkeeper training.
As a goalkeeper coach, Abrams also recommends that you think outside the box from time to time: "I also like to watch other sports or exchange ideas with other coaches. It can also be helpful to use everyday objects for other purposes. There are hardly any limits to creativity in goalkeeper training."
Soccer exercises for goalkeepers
The right exercises are essential in any soccer training. We have put together a series of practice videos for you that are specifically aimed at goalkeeper training and the specific requirements of the soccer goalkeeper.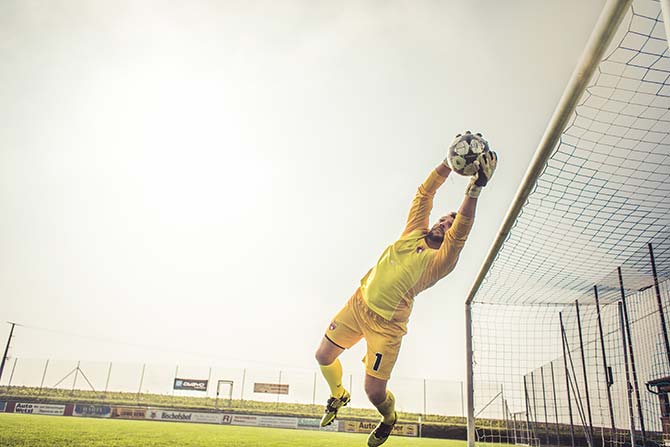 Warm-up
When warming up in goalkeeper training, elementary basic techniques of goalkeeping should already be considered. It is by no means always necessary to follow the same pattern.
Pro GK Academy shows warm-up exercises for goalkeepers.
Further exercises for warming up can also be found on active.com.
Coordination
In order to train the goalkeeper's coordination skills and thus guarantee success during a match, improving coordination must be an integral part of goalkeeper training. Ideally, you should train coordination at the beginning of training when the goalkeeper is not tired.
Michael Louis Cunningham presents four exercises for better coordination.
Here you can see goalkeeper exercises presented by GK Pro Academy, which aim at the improvement of reaction ability and coordination.
Diving
If the ball can no longer be saved by running towards it, the goalkeeper must dive. In order for it to work, leg work, jumping, body extension and falling techniques must work together in a coordinated manner. The goalkeeper should always dive forward so that the ball can be defended actively. It is also important to train the correct landing - this will minimise the risk of injury.
In this video, ARS Goalkeeping explains how to dive like a pro.
Jumping power and high speed power
The goalkeeper's jumping power and speed must also be trained. Speed power means to perform a movement as explosively and fast as possible. For this to succeed, the maximum force must be well trained. Both components, high-speed power and maximum power, are the prerequisites for good jumping power.
This video will show you how to train your speed and bounce.
Here you will also find suitable exercises for your goalkeeper training.
4 Goalkeepers also shows how goalkeepers can train their jumping power in his video.
Training the goalkeeper's mental strength
Strength and technique alone do not make a good goalkeeper. High concentration and correct handling of mistakes are just as important. That's why we asked Jens Abrams what should be considered during mental training for goalkeepers.
Mental preparation for the game
He explains how the mental preparation for a soccer match can look like: "I think it is important that every goalkeeper creates his or her own match preparation. The behaviour before match day is just as important as the behaviour on match day just before the game starts. The optimal situation is if a uniform warm-up program is provided, which is run through before the game. It should help the goalkeeper to focus. Between warm-up and kick-off, short mental exercises can still be built in, so that the goalkeeper is fully there for the game."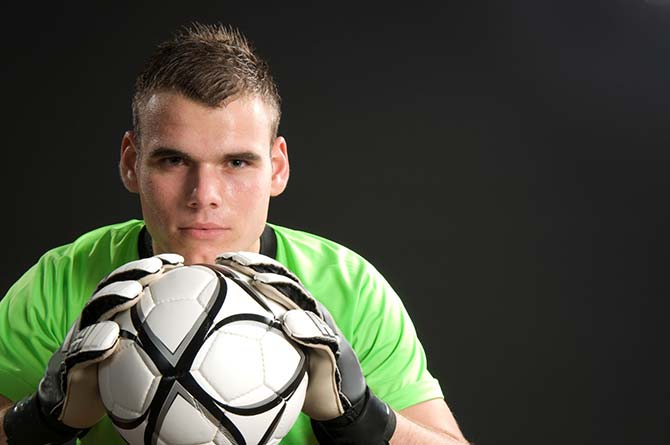 Mental strength during the game
Even during the match, a goalkeeper must keep his nerve. Knowing and being able to call up the correct mental techniques helps.
"Mistakes happen, for example, because you're not focused, or you want too much or you just misjudge yourself," says goalkeeper coach Abrams. "That's human, but as a goalkeeper you have to be aware that a mistake usually leads to a goal."
A goalkeeper must avoid putting his head in the sand after a goal: "If the mistake has happened, you have to be able to deal with it. A mistake can be like quicksand. Under no circumstances should the next action be tackled with 110%, or even 120%. This leads to mental breakdown. It is important that you regain strength from small actions, say to yourself: "I can do it". In certain situations, it can also be important that the goalkeeper talks to himself. This helps him stay in the game or master 1 against 1 situations. Players may try, goalkeepers must function!"
Jens Abrams' tips for your goalkeeper training
Putting together the right exercises and giving instructions on the pitch alone do not make a good goalkeeper trainer.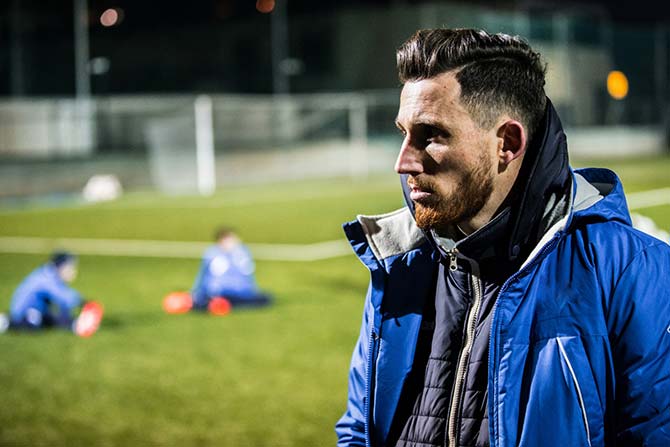 "Clear views"
According to Jens Abrams, "The goalkeeper trainer should have clear views and be able to justify his point of view."
"Performing exercises properly"
Furthermore, the right attitude is crucial when training: "For me it is not important how quickly an exercise is implemented. It is better to do the exercise slowly and 100% correctly than too fast and in the wrong way. It's about giving the goalkeeper solutions that he can retrieve automatically in the game."
Making progress and having fun at the same time
At the same time, it is important that goalkeeper training is not perceived as torture, but rather as something that promotes the development of the goalkeeper and helps him get better.
"It is important to me that the goalkeeper leaves training with a good feeling for the game," says Abrams. "Sure, training should be varied and challenging, but it should also give the goalkeeper the feeling that he is improving. Show him that a process that is making him better is underway, a process that will make him prosper, that will prepare him for the tasks ahead. One last thing: it must be fun too!"
We thank goalkeeper coach Jens Abrams very much for the exciting interview!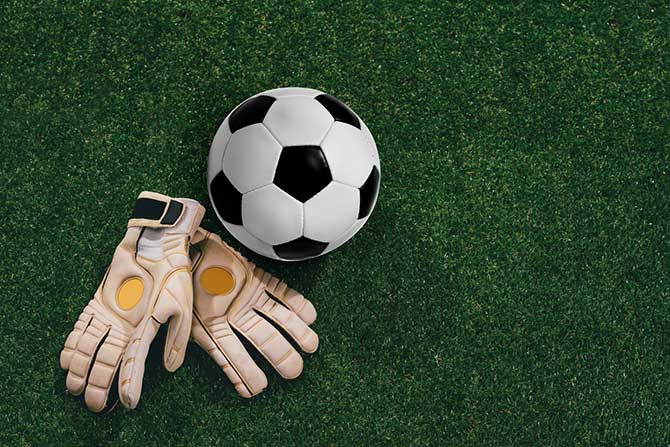 Discover which owayo football products are suitable for your team and create individual jerseys.
Pictures: Photo credits: ©gettyimages/Dmytro Aksonov; Picture 1: ©gettyimages/©Jens Abrams; Picture 2: ©gettyimages/Dmytro Aksonov; Picture 3: ©gettyimages/ master1305; Picture 4: ©gettyimages/ ilbusca; Picture 5: ©gettyimages/ OSTILL; Picture 6: ©gettyimages/ fatihhoca; Picture 7: ©gettyimages/ CasarsaGuru; Picture 8: ©gettyimages/ DragonImages